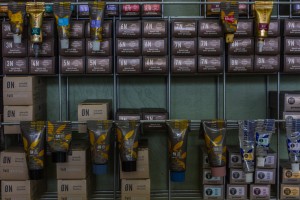 Change the color of your hair, change the color of your life. From the softest highlights to the most dramatic transformation, hair color does more than change a shade—it transforms you! Our AVEDA color will leave your hair brilliant and beautiful, it adds body and amazing shine using AVEDA's unique 97-99% plant based formulas.
Hair service prices vary based on the level of stylist seen. Levels are a variety of things such as AVEDA continued education classes taken, goal accomplishment, and overall experience.
Color Touch Up $65+
All-over color $70+
Partial weave $75+
Full weave $90+
Hair Painting $140+
Corrective Color $200+
Additional Color $10+
We offer complimentary consultations for all hair services.
Like Us on Facebook and Instagram!
Gervais and Aveda
Gervais Day Spa & Salon is a proud AVEDA salon. To learn more about AVEDA's core values and activism and why we are pleased to be associated with AVEDA, visit the links below.
Gervais Day Spa & Salon
111 North Central Avenue
Medford, Oregon 97501
541-779-7100
frontdesk@gervaisdayspa.com
Sunday & Monday: Closed
Tuesday-Wednesday: 9am-6pm
Friday: 9am-7pm
Saturday: 9am-6pm