Licensed Massage Therapist
Swedish Massage, Deep Tissue, Chakra Balancing, Cranio-sacral Therapy, Aveda's Stress Fix, Emotional Trauma Therapy, Hot Rock Massage.
"I love all of the different techniques as they allow me to offer individual attention to each guests needs."
Professional Since: 2000
Gervais Professional Since: 2004
Education: Eugene
Additional AVEDA classes attended:
Stress Fix
Chakra Balancing
Additional Miscellaneous classes attended:
Donna Eden Energy Work
Lymphatic
Heart-centered therapy
La Stone Therapy
EFT
+many more!
Why Do You Love Working with Aveda:
"I love the quality of Aveda products! They smell wonderful. The mission statement is important to me and I feel that Aveda strives to be true to that statement."
Personal Information:
"I love building connections with people and helping them relax, distress, and just feel better!"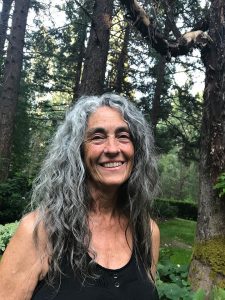 Like Us on Facebook and Instagram!
Gervais and Aveda
Gervais Day Spa & Salon is a proud AVEDA salon. To learn more about AVEDA's core values and activism and why we are pleased to be associated with AVEDA, visit the links below.
Gervais Day Spa & Salon
111 North Central Avenue
Medford, Oregon 97501
541-779-7100
frontdesk@gervaisdayspa.com
Monday-Wednesday: 9am-6pm
Thursday-Saturday: 9am-7pm
Sunday: Closed