Coloring Services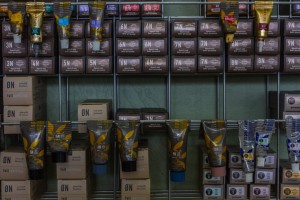 Change the color of your hair, change the color of your life. From the softest highlights to the most dramatic transformation, hair color does more than change a shade—it transforms you! Our AVEDA color will leave your hair brilliant and beautiful, it adds body and amazing shine using AVEDA's unique 97-99% plant based formulas. These services also include a complimentary consultation and a stress-relieving hand treatment and massage along with a paraffin wax dip. Hair service prices vary based on the level of stylist seen. Levels are based on experience and strength of practice.
Mini Weave $30+
All-over color $55+
Partial weave $60+
Full weave $75+
Corrective Color $100+
We offer complimentary consultations for all hair services.
Coming in for a service with us? You can save some time by completing our forms here. Will this by your first visit to Gervais or has it been a while since you last joined us? If so, you can also save some time by completing our new customer information form here: Gervais New Customer Form